2021's 50 Best Restaurants 'in Boston and beyond'
2 min read

Restaurants
The publication honored restaurants in five categories.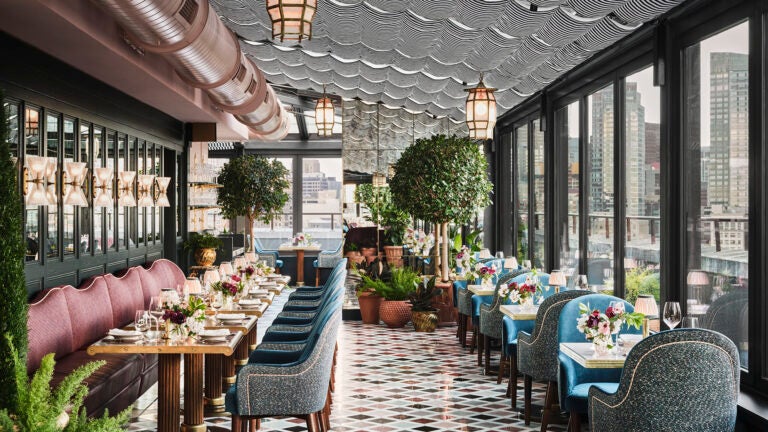 Boston magazine just released its annual list of the 50 Best Restaurants in Boston and Beyond, a round-up of the top restaurants that are making a splash right now.
This year's list is comprised of five categories: Hall of Famers, Pandemic Pivots, Best of the New, Innovators, and Suburban Standouts.
"In this new world, we've found that great food is hardly the sole criteria for landing on our annual Top 50 Restaurants list," the publication detailed. "As we researched contenders, returned to dining rooms for testing, and listened closely to what was getting local foodies talking, we realized that many of the best spots were those that fed us something pleasantly unexpected: an exciting new idea, a dose of inspiration, a buzzy backdrop for reviving our social life. That's why this year, we've divided our list into categories of places that satisfy every type of emotional craving, whether you're looking to understand where the city's food culture is headed or which established legends are still going strong as the most reliable, well-rounded pillars of Boston's restaurant scene."
Among the Hall of Famers were well-established restaurants that have continued to define Boston's culinary scene, places that include Sarma, Asta, Toro, and Pammy's. The publication noted that Brassica Kitchen + Café in Jamaica Plain has "matured into a gold-standard destination for small plates and fermentation-forward cooking," while Field & Vine in Somerville has grown "from a fledgling sprout to an indispensable Eden for foodies in record time."
Mooncusser, Celeste, UNI, 50Kitchen, and others were praised for their pandemic pivots, along with Pagu's Tracy Chang, who launched Pagu Market, subscription services, and two nonprofits that helped feed communities in need during the pandemic.
In the Best of the New category, recently opened restaurants were celebrated, including the Back Bay's splashy Contessa, Brookline's Thai tapas bar Mahaniyom, and Grand Tour on Newbury Street.
Creative chefs and restaurateurs were applauded for their ingenuity in the Innovators category. Comfort Kitchen's Kwasi Kwaa, Biplaw Rai, and Nyacko Pearl Perry brought African diaspora cuisine to a Jamaica Plain pop-up while preparing to open their upcoming restaurant in Dorchester, and Rachel Trudel and Emily Vena have created lively BYOB dinner parties in a Coolidge Corner hideaway with their restaurant Cobble.
The list also celebrated Suburban Standouts, calling out Nightshade Noodle Bar in Lynn for crafting exciting Vietnamese- and French-inspired dishes, and Simcha in Sharon for chef Ari Shemtov's "melting-pot vision of modern Israeli soul food." Idle Hour in Quincy, Thistle & Leek in Newton, and Bird & Wolf in North Andover also made the cut.
Check out the full list of 50 Best Restaurants in Boston and Beyond.
Stay up-to-date on food news
Sign up for The Dish and get the latest food and restaurant news in your inbox.