Got mushrooms and bread in hand? The best way to put them together is to refer to this really easy grilled Mushroom Sandwich recipe and make it for your near and dear ones. This is a vegan-friendly Mushroom Sandwich and gets done within few minutes. Best example of a snack which is simple and scrumptious.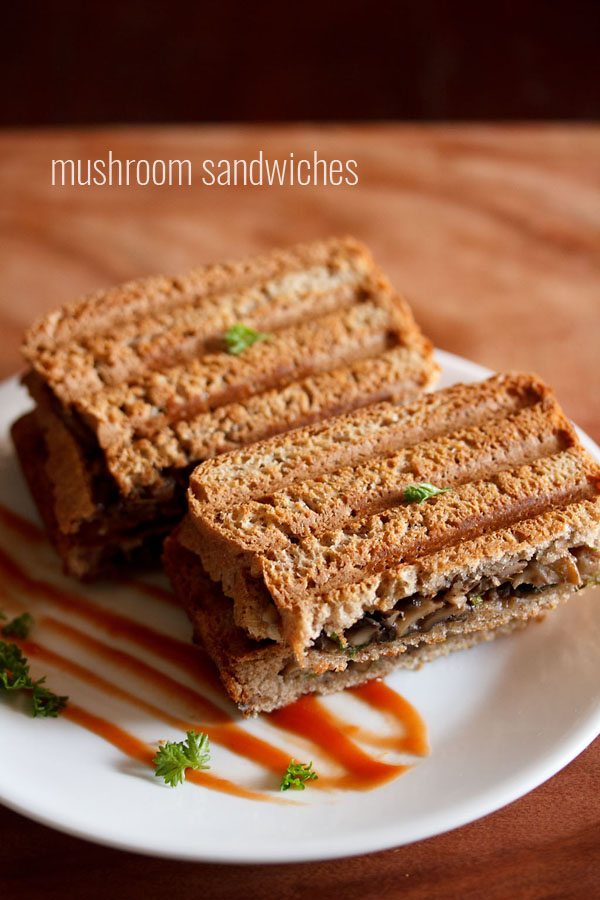 About This Mushroom Sandwich
Because this herby Grilled Mushroom Sandwich recipe is quite fuss-free, you can prepare it for breakfast, brunch or a quick snack. Assemble the sandwiches and just grill them to glory for a delicious dish.
In case you don't have the herbs mentioned in this Mushroom Sandwich recipe card, don't get troubled. You can use any dried herbs like mixed, rosemary, thyme or fresh ones like basil, coriander or mint.
For the mushroom filling, you can prepare it beforehand and be ready. Once you fill it between the bread slices, just grill
…
Read More